In partnership with Brand Marketers, Creatives, Technologists and C-Suite Leadership, projects include brand relaunch and repositioning initiatives, connected experiences, digital innovation stores, bespoke fixtures, pop-ups, activations and events.

Equipped with an organizational behind the scenes knowledge of how global beauty, fashion and lifestyle brands operate, we can address the challenges and milestones that need to be met in order to sustain innovation + growth in uncertain times. With a firm pulse on rapidly evolving business trends, youth culture, pop-culture, and emerging technologies, transformative brand + retail experiences are brought to life.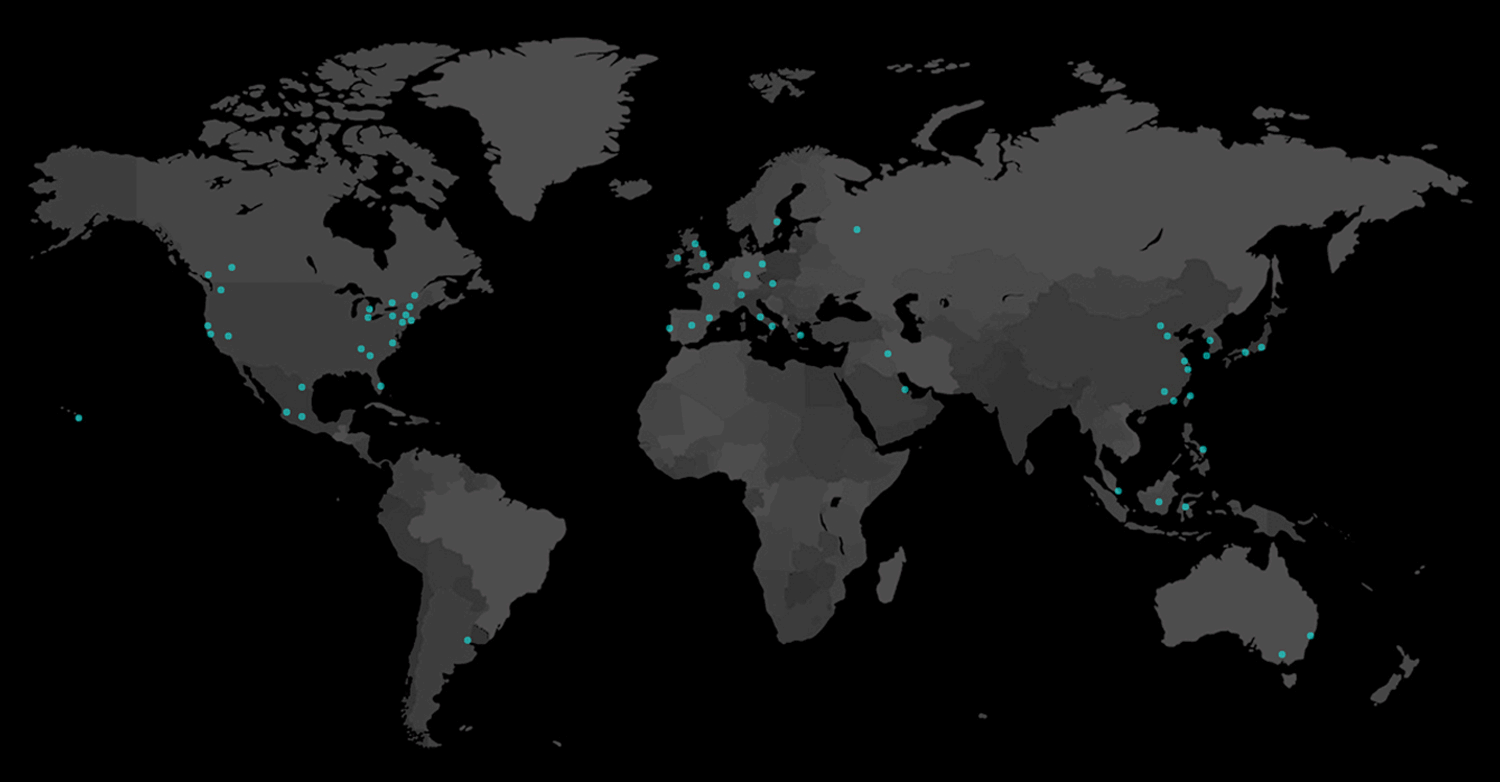 Retail + 3D Brand Consulting / Project Types

Projects range in size, encompassing a 2SF graphic sign, a 20 SF mobile kiosk, a 200 SF travel retail concept, a 2,000+ SF flagship store, and a 20,000 SF digitally enabled immersive 3D installation. Project structures range from high-level individual output and self-assembled teams, to working with flexible in-house brand teams or agency groups. For ambitious large scale projects, a longstanding global network of vetted collaborators and vendors can be leveraged to build a co-ordinated project team for rapid, top quality results.
Selected Global Brand Projects + In-Store Partnerships

Direct to Client / Agency Work / In-House
Consulting independently for Brands since 2013, new 3D concepts and retail initiatives have been executed for iconic brands including Amorepacific Group, Chanel Beauté, L'Oréal, Jonathan Adler, J.Crew, Madewell, Mejuri + more.

Past collaborations includes award-winning experiential projects for Huge Inc. (SK-II, 2017-2018) and School House (La Mer x Sorrenti, 2019). Agency Consulting roles consist of pitches, 3D x digital initiatives, design development, and full lifecycle projects for AKQA (Nike, 2020), YP (Printemps Doha, 2019), Zoo (Unilever Prestige, 2020-2021), Kramer Design Group, Milk Agency, Matte Projects + more.

Prior Senior Management experience comprises of in-house roles at Estée Lauder, [La Mer, Jo Malone], L'Oréal Luxe [Armani, YSL], and Alexander Wang, overseeing design and global expansion, driving double digit growth.
Selected Project Press + Recognition / See Case Studies
Retail + 3D Brand Consulting / Project Roles
* Strategy: Positioning, Digital + Physical Consumer Journey, 3D Experience
* Content Development: Research, Curation, Messaging, Point of Sale Animation
* Branding: Identity Design, Art Direction, Activation, Multi-Channel Campaigns
* Integration of Digital Interactive technology with Physical Design, VM Displays
* 3D Environments + Experiences: Flagships, Pop-Ups, Exhibits, Events, Launches
Retail + 3D Brand Consulting / Capabilities

ment

* 3D Concepts, 3D Renderings, 2D Drawings, Signage + Environmental Graphics
* 3D Visual Merchandising Displays, Plannograms, and Technical drawings
* CAD Construction Documents: Permit Drawings, Furniture + Fixture Drawings
* Color, Material + Furniture Specs., Art Procurement, In-Situ Art Commissions
* Digital, MEP, AV, Lighting, and Landlord Co-ordination, Owner's Representation
* Collab. w/ Tech, UX, to create integrated, digitally enhanced in-store experiences
* Project Management: Vendor, Fabrication, Site + Construction Supervision
* Project Logistics: Budgeting + Oversight of Bespoke Multi-Disciplinary Teams

2023, Sales & Marketing Center, Design Consulting, Terminal Warehouse, NYC
2022 - 2023, Store Development Project Consulting for Giorgio Armani Corp, NYC
2022, Interior Design Consulting for an Automotive Showroom in Yokohama, Japan
2022, Store Design Consulting for a Luxury Consignment Shop in Toronto, Canada
2021, Store Design Consulting + New Freestanding Fixture Development for Mejuri


2021, Store Concept for a Vertically Integrated Cannabis Brand, with NYC Agency


2020, Nike Women's Sportswear Concept x Dick's Sporting Goods, with AKQA


2019, 2020 Alexander Wang, International Shop-in-Shop Concessions: various cities




2019, Printemps Doha, Men's RTW & Shoes, Design Development for NYC Agency




2019, Ralph Lauren, Consulting, EMEA Flagship Project + Travel Retail Projects, NYC



2019, Madewell USA Store Design Strategy, New Fixtures + Roll-Outs: various cities
2018, J. Crew, Columbus Circle Relocation Study, Merchandising Layouts, NYC
2018, J. Crew Group Brand Relaunch, Millwork Updates: POS Fixture redesign per IT
2018, J. Crew Mercantile Strategy, Concept, Store Planning + Fixtures: various cities
2017, PVH Fashion Brand, Consulting / Construction Documents, with NYC Agency
2015, Jonathan Adler, Columbus Avenue Expansion Study, Zoning Analysis, New York
2015, Jonathan Adler, Freestanding Store, Project Management, Topanga, California
2014, Holt Renfrew, Luxury Multi-Brand Store, Montreal, Canada, with NYC Agency
2014, Au Pont Rouge, Luxury Multi-Brand Store, St. Petersburg, with NYC Agency
2013, Rag & Bone, Freestanding Store Fitting Room Design Upgrade, Consulting
2012, Alexander Wang Asian Freestanding Store Expansion, various cities including:
Beijing Sanlitun Flagship, Shanghai Reel, Singapore Hilton, Bangkok Erwawan
2012, Alexander Wang Global Shop-in Shop Concessions, various cities including:
Printemps Paris, La Rinscente Milano, Shinsegae Gagnam, Galleria Seoul,
Isetan Tokyo, Hankyu Tokyo, Dover Street Market Ginza, Bloomingdales Dubai
2011, Alexander Wang, Flagship Store, Fixture Upgrades + VM Elements, NYC
2011, Alexander Wang, Freestanding Pop-Up Store, Harbour City, Hong Kong
2011, Shine Multi-Brand Fashion Store w/ NCDA, Penninsula Hotel, Hong Kong
2011, Lane Crawford LAB Concept, Harbour City, Hong Kong, In-House Consulting
2010, beehouse Multi-Brand Store, Seoul, Retail Planning, w/ Ivan Pazos Architect
2007, Marc Jacobs Collection Store, London, w/ SJA Architects, LVMH Corporation
2007, Marc Jacobs Collection Asian Retail Stores w/ SJA, various cities including:
Plaza Indonesia Freestanding Store, Jakarta, and Travel Retail at DFS Okinawa
2007, Marc Jacobs NYC Showroom + Offices, 72 Spring St., w/ SJA Architects, LVMH
2006, BCBG Freestanding Stores, UWS NYC and Greenwich, Connecticut, w/ KPA
2021, VIP Fragrance Launch Dinner + L.A. Event for LVMH Brand, with NYC Agency



2020 to 2021, Tatcha (Unilever Prestige) New Travel Retail Concept Design, with ZOO
2019, 'La Mer Edge of the Sea x Mario Sorrenti' Exhibit, Shanghai, with School House
2018, Chanel Beauté, Digital Innovation Store Prototype + Fixtures, with NYC Agency
2018, SK-II 'Future X' AI Enabled Experiential Pop-Up Store, Tokyo, with Huge Inc.
2016, Elizabeth Arden, New Global Store Concept, Shanghai, with NYC Agency
2016, eSpoir (a division of AmorePacific): New Concept Flagship Store + VM, Seoul
2015, The Body Shop: Brand Relaunch, North American Stores, VM & Wholesale
2015, Charlotte Tilbury Beauty: New Launch, Shop-in Shop, Nordstrom, various cities
2013, Chanel Beauté: New Concept, Freestanding Fragrance Counter, Saks NYC
2012 to 2013, Giorgio Armani, YSL Beauté, L'Oréal Luxe, USA Creative Store Design
2007 to 2011, Estée Lauder Brand, La Mer, Jo Malone, Global Creative Store Design
2007, Estée Lauder New Store & Spa Concept, Manhasset, NY, and NorthPark, TX