2011 - 2023, Selected Case Studies: 15+ Projects / Press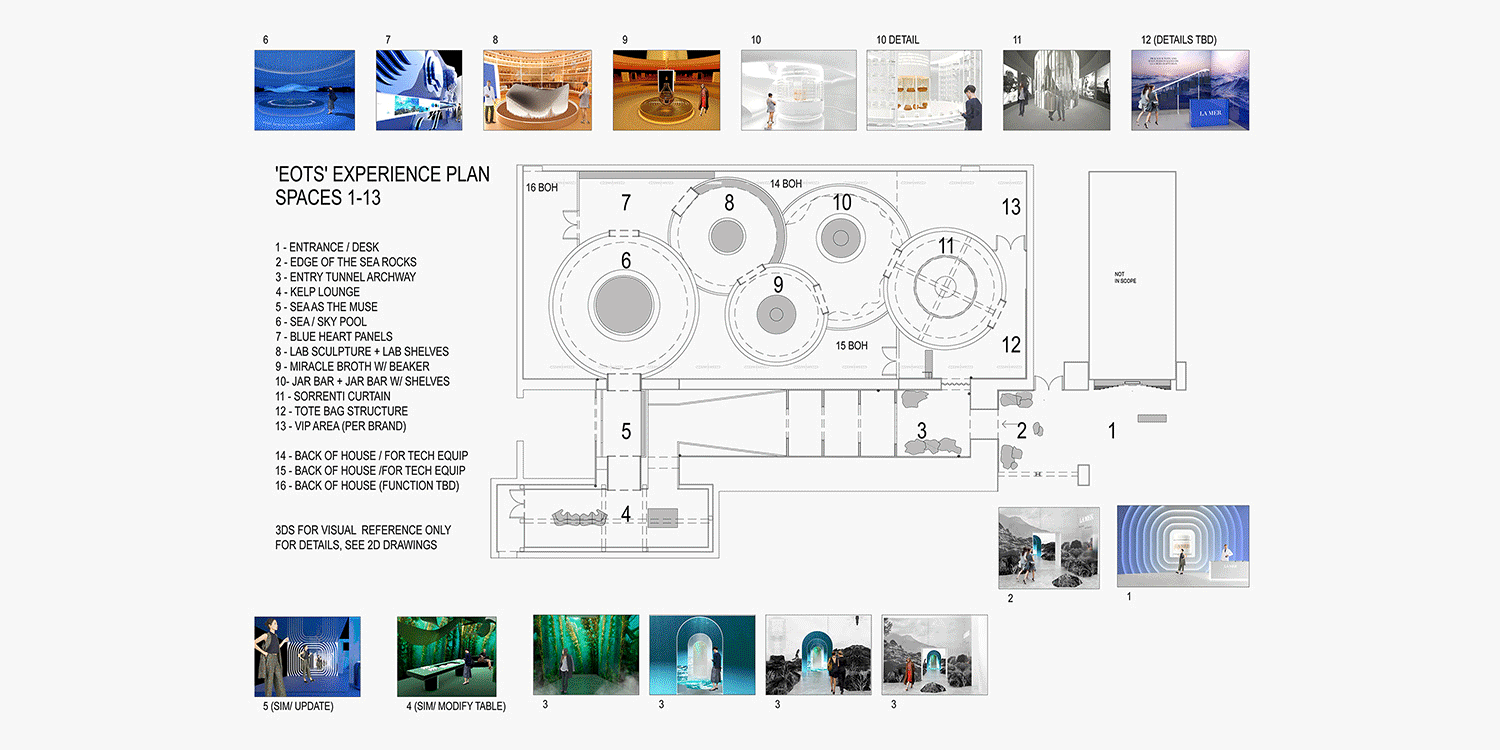 01 / La Mer x Sorrenti, Edge of the Sea, Shanghai, 2019
Projection mapping, kinetic sculpture, sound, and light came together to form a multi-sensory, interactive experience that introduced a new generation of Millennial & Gen Z Chinese consumers to the La Mer brand narr

ative.

Over 20,000 visitors experienced Edge of the Sea during the 10-day exhibition + accompanying VIP event, uploading millions of photos and videos to WeChat, resulting in more than 1 billion+ La Mer social media impressions.
Videos
Art Partner
Campaign
Communications Arts Award
Fashion Network
Frame
Trendhunter
Located inside the Shanghai Power Station of Art,

Edge of the Sea draws its inspiration from La Mer's founder's fascination with the polar opposites of sky and sea, as seen through the lenses of father and daughter photographers Mario and Gray Sorrenti. "The exhibition required us to bridge strategic thinking, retail experience and brand storytelling in a new way, for a new market." says Christopher Skinner, Founder and Principal of School House. - PRnewswire.com, October 14, 2019

The brand wanted to capture the imagination of consumers by sharing their origin story for Alibaba's TMall online launch. It needed to bring details of La Mer's process to life, including physicist Max Huber's foundational 6,000 Miracle Broth experiments and the highlighted collaboration between Mario and Gray Sorrenti. Visitors to

The Edge of the Sea

traversed a series of sequential circular chambers, each of which represented an integral step in the creation of the signature cream.



Bridging the online and offline experiences, guests check-in via WeChat, the most popular social media app in China. Intel

RealSense

cameras with custom software tracked, responded, and interacted with visitor motion in various ways throughout the space. QR code podiums at regular intervals in the the exhibition allowed visitors to dive deeper into the brand narrative using a custom app. Strong sales and earnings in China have increased primarily driven by marketing and promotional events like this one, according to La Mer's parent company Estée Lauder, - Edited, excerpt from pattenstudio.com

Credits: La Mer X Mario Sorrenti, SchoolHouse (Lead Agency), Patten Studio,
Luciforma, Apax, Natalie Cheng: Architect / Project Consultant, SchoolHouse
Role: Design, Building Code Review, Construction Drawings, AV, Lighting + Digital
Integration,

Artwork + Graphics Co-ordination, Color + Material Specifications
02 / SK-II Future X Experiential Store, Tokyo, 2018
Together with P&G, we set to disrupt the conventions of the beauty industry by creating a pop-up smart store in Shibuya—one of Tokyo's trendiest neighborhoods. We were on a mission to elevate the skin-care experience and deliver a curated journey using the powers of emerging technology.
Videos
Frame Magazine
Inside Retail Asia
Mumbrella
Trendhunter
Vogue
Wired
Skin is unique, but skincare retail is one size fits all, so we started with one question: How can we use emerging technologies to create a store that truly adjusts to individuals? Using facial recognition, computer vision, machine learning and sensor technology, we created a revolutionary and highly personalized destination for a new and tech-savvy generation of shoppers. Visitors could create a custom art piece based on real-time facial expression; use a proprietary skin scan that analyzed both visible and invisible issues—without anything touching their skin; and experience custom skincare advice and product recommendations, unlocked using crowd facial recognition technology.



Beyond the personalized content, the Smart Store also announced an upcoming beta product—a Smart Bottle with embedded sensors to track daily product usage that employs a digital advisor to guide the product experience. Using 39 hidden cameras, 48 computers, 3.2km of cabling, all discreetly placed, the Future X Smart Store broke boundaries for retail. Maybe Wired Japan said it best:

SK-II's Smart Store will be a 'platform' that redesigns the relationship between human and skin care.

- Edited, excerpt from a text by Huge Inc., frameweb.com, October 16, 2018
Credits: Huge Inc., (P&G Client), Dentsu (Partner), RareVolume (Consultant)
Natalie Cheng: Freelance Creative Director, 3D / Industrial Design, Huge Inc.,
Role: 3D Design for AI / VR Enabled Pop-Up Store. Concept Design Support,
3D Oversight, 2D Construction Documents, Bespoke Fixtures, Industrial design
of Face Scanning Station, Color + Material Specs. Collaborated with Creative ECD,
User Experience, Tech + Production Leads to integrate the Brand Vision, Digital
Technology, Lighting + AV to produce a cohesive 3D Environment + Build-out
04 / Printemps Oasis, Doha, 2019 (Built 2022)
The new Printemps Doha represents a next generation department store combining immersive in-person experiences and new technologies to create an ultra-personalized customer relationship. During the 2022 Qatar World Cup, this new 40,000 m2 Middle East Store designed by Yabu Pushelberg captured the imagination of thousands of International visitors.
Fashion Network
GQ Middle East
The Peninsula Qatar
Vogue
WWD

Spanning 40,000 sqm over three floors, Printemps Doha is the largest luxury department store in the Middle East. Award-winning global design studio Yabu Pushelberg has been tapped to design its retail spaces, which will be home to almost 600 brands – 200 of which are exclusive to the store – across categories such as apparel, footwear, and jewellery. Beauty is also a key focus with a dedicated 2600sqm space featuring over 130 brands.

Situated on the second floor, its men's section spans 2100sqm and features an eclectic mix of brands such as Undercover, Brunello Cucinelli, and Les Benjamins. Most notably, look forward to a 400sqm sneaker lab that stocks the latest limited edition drops.


Credits: Yabu Pushelberg, Sunny Leung, Team Leader w/ Youssef Eskander
Natalie Cheng: Consultant for Men's Shoes/ Sneaker Lab, Denim & RTW Areas.
Role: Design Development, 2D CAD, Fixture Design Details, Color + Material Specs.
04 / Alexander Wang Global Retail, 2019 - 2020, 2011 - 2012
First Stop, New York, Next Stop Beijing.

That's the route of the Alexander Wang retail express, set to gather major speed beginning next month with the opening of the designer's Beijing flagship, to be followed in short order by several other outposts. By the end of the year, the designer will have 15 of his own stores, all but one in Asia. Wang's first and only other store to date opened on Grand Street in New York last February. - WWD, 2012
Elle
Jing Daily
SG Magazine
Retail Design Blog
Vogue
WWD

2011 - 2012 'Shop-in-Shop' Concept : The fixtures consist of modular pipe rail fittings which can be configued in various different ways. In lieu of solid wall partitions, lightweight woven mesh screens separate the different merchandise zones within this raw concrete shell. In addition to a unique Storefront presence, the mesh screens create a moire effect, and a sense of drama and mystery as the visitor circulates through the space.

2019 - 2020 'Shop-in-Shop' Concept: White corrugated metal panels form a neutral display backdrop, and the bright carpet flooring contrasts with the merchandise. Full height mirrors expand the spatial perspective. A brand logo is centered on the central back wall above the tiered shoe + accessories display. Custom seating by

Jumbo NYC

was specified. Despite the temporary business challenges incurred by the Pandemic, several installations in the Asian Market were successfully completed in 2020 and 2021.

Credits: Alexander Wang Inc. Natalie Cheng: In-House Architect (2011, 2012 w/ Kameron Gad),
Consultant / Alta Architecture P.C. (2012, 2019-2020) Role: Concept, 2D CAD Drawings,
3D Oversight, Fixture Design + VM Details, Color + Material Specs., Project Management
05 / Armani Exchange, North America, 2022 - 2023
The Armani Group continues to reinforce its A|X Armani Exchange presence in the Americas with renovations of multiple sales points across Canada, USA, Mexico and the Caribbean. It follows a recent A|X global relaunch with openings in Milan, London, Amsterdam and Berlin. - The Fashion Network, 2022
Fashion Network | Global Openings
The News Journal

Retail Concept : The store adopts the same concept as the other new-gen spaces and was designed by Giorgio Armani in collaboration with his team of architects, "with the usual focus on keeping environmental impact to a minimum when choosing materials, finishes, and lighting, and keeping the internal structure unchanged". All metal and glass elements are removable, reusable and recyclable. Lighting, which uses the latest generation LED technology, has been conceived to minimise waste.

The minimal design "conveys a sense of fluidity and modernity" with oak-effect slats for walls also providing support for product shelving. Pale stone-effect floors amplify the space and contrast its black ceiling. Cutting-edge systems and technologies are designed to make the shopping experience unique with videowalls, 'Smart Check Out' and 'POS in mobility' to assist payments. The brand's connection with music is also explored. - The Fashion Network, 2022
Credits: Design Concept by Giorgio Armani S.p.A. (Milan),
Store Planning + Development by Armani USA (New York)
Natalie Cheng, Consultant/ Store Planning + Development
Role: Design Development (multiple locations), BOH Planning,
Co-ordination with HQ + US Teams, Budgets, Co-ordination
with Architects of Record, External Vendors, and Contractors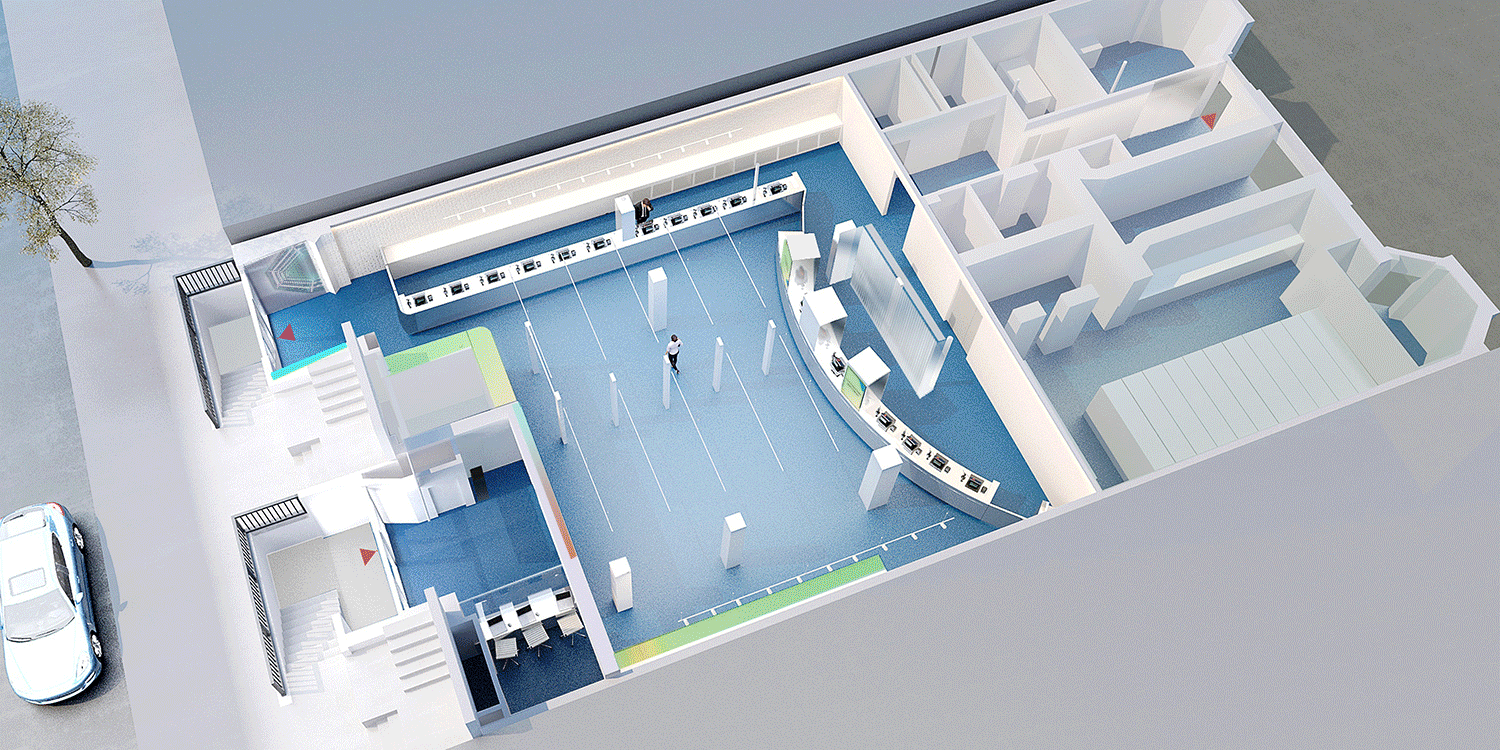 06 / AYR Wellness, Cannabis Dispensary Concept, 2021

Ayr Wellness: Together We Create Wonder. Updated digital + physical brand architecture to reflect the next step in the evolution of a vertically integrated Cannabis brand. It all starts with the plant. With the plant at the heart of all we do, our vision for the future is to be a force for good and to bring lasting positive change to our communities, our industry & our world. - Ayrwellness.com
NBC Boston
AYR Press Release
Axios
Patch
Forbes
Globalnewswire
Yahoo Finance!
Miami, Nov. 22, 2021 (Globe Newswire) - Ayr Wellness Inc., a vertically-integrated cannabis multi-state operator (MSO), today unveiled a new corporate identity to better reflect the Company's vision to be a force for good that inspires lasting positive change, while investing in its mission to become the largest, most trusted U.S. producer of high-quality cannabis at scale. Ayr's purpose to cultivate wellness and create wonder is rooted in its goal to enrich the lives of its customers, communities and colleagues by establishing a standard and culture of excellence across its organization.

As part of its strategic vision, Ayr announced a national retail concept and curated CPG brand portfolio designed to meet customer needs across every cannabis product category: flower, concentrates, edibles, beverages, and vapes. During the retail planning + design stages, Client workshops were conducted while navigating complex State dispensary regulations and store security guidelines. Clearly delineating the Medicinal + Recreational functions, the floor plan has two separate customer service counters, and a zone for online purchase pick-ups.



The minimal and high-tech interior with smoked mirrors and strategically positioned digital campaign imagery conjures the spirit of brand innovation, and wonder. Aesthetically, the 1992 Damien Hirst

Pharmacy

Installation in London was a starting point for the design. Incorporating the brand's signature blue color, the resulting look & feel is a hybridized plant science lab x 21st century apothecary. Upon departure, customers encounter an interactive light installation, underscoring the dual themes of medicinal plant science and high-tech greenhouse cultivation.

Credits: NYC Agency (Confidential), with AYR Wellness
Natalie Cheng, Retail Architect / Concept Design Consultant
Role: Concept Design Support, Mood Boards, Space Planning,
2D CAD Drawings, 3D Oversight, Color + Material Specs.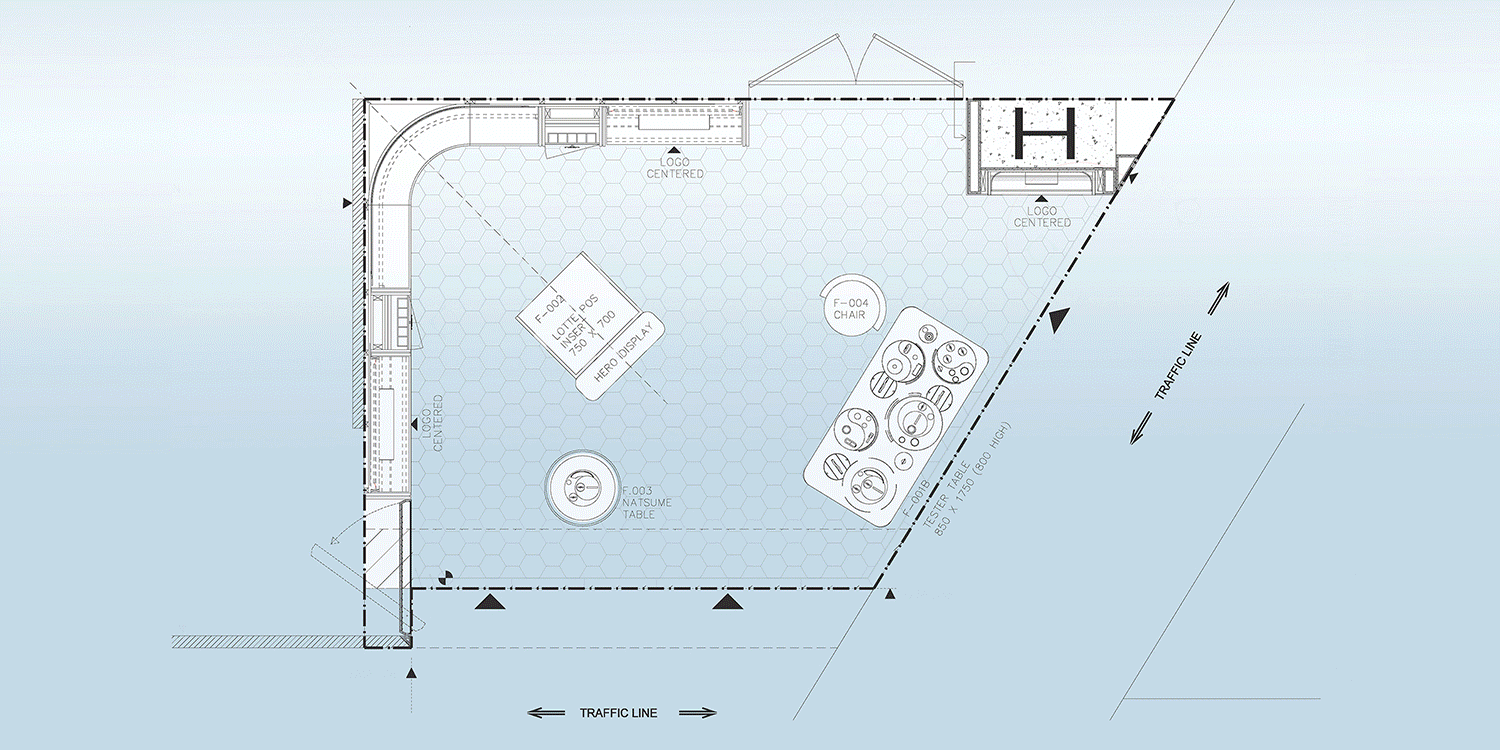 07 / Tatcha, Travel Retail Concept, 2020 - 2021
Founded in 2008 by entrepreneur Vicky Tsai, the Tatcha skincare brand is anchored in a 'less is more'

beauty philosophy, using time-tested Japanese ingredients, simple wellbeing rituals and emerging skincare research. In 2019, the brand was acquired by Unilever for an estimated $500 Million. According to 2021 reports, the purpose-led Prestige beauty business group is powering Unilever's global growth.
DFNI Frontier
The Moodie Davitt Report
TR Business
Unilever PLC / Press Release
Tatcha takes first steps into travel retail in South Korea with Lotte Duty Free. The Japanese premium skincare brand has opened new counters on the 12th floor of the Lotte Duty Free flagship store in Myeong-dong, Seoul, and in Lotte Duty Free Jeju. The new counters offer a curated selection of Tatcha's award-winning products including its best-selling The Water Cream, The Dewy Skin Cream, Luminous Dewy Skin Mist and The Essence Formulated with Hadasei-3. The brand also launched on various Asian e-commerce platforms, catering equally to domestic and foreign travellers.

The brand's new counters were inspired by traditional rituals and elements of Kyoto. These include gold leaf, kiri wood and traditional 'natsume' jar-inspired displays. Natsume jars are used in traditional Japanese tea ceremonies and also serve as the inspiration for the brand's packaging. The stores feature Tatcha's signature purple shade, which is layered onto various design elements. Interchangeable campaign graphics and videos animate the space to highlight hero products and bestsellers. - Excerpt from The Moodie Davitt Report, 29 June 2021

Credits: Tatcha / Unilever Prestige, with ZOO Agency
Natalie Cheng, Architect / Fixture Engineering & Design Consultant
Role: Retail + Fixture Design, 2D CAD drawings, Details, 3D Oversight
08 / Nike House of Movement, 2020
The pinnacle bra + tights destination for all women, from all walks of life, of all sizes, for all forms of sport.
Nylon Magazine / Related Press
This project was a combined effort between Nike Retail x Dick's Sporting Goods to rethink how DSG is paving the way for future female athletes. The first phase consisted of an initial design workshop focused on a combined bra + tights retail proposition (w/ new Maternity line) and how to leverage the digital to enhance the physical presence. In the concept design phase, ideas regarding fit, flyknit technology, function & fashion were explored. - Edited excerpt from AKQA design brief, March 2020



The dual fitting room layouts evoke the symmetrical contours of the body. In addition to conventional mirrored fitting rooms and a staffed 'fit lounge', the built-in trampoline allows shoppers to test garment functionality and take an automated selfie. To facilitate a frictionless self-serve shopping experience, a touch-screen digital consultation bar provides product guidance and fitness tips while online purchases can be picked up via in-store lockers. 3D visualizations explored 3 distinct formats, including: a freestanding store, a shop-in-shop, and various mobile extensions.

Credits: AKQA, Portland, with Brad Hall, CD
Natalie Cheng, Freelance 3D Environmental Designer (2020)
Role: Design Research + Support, 2D Drawings, 3D oversight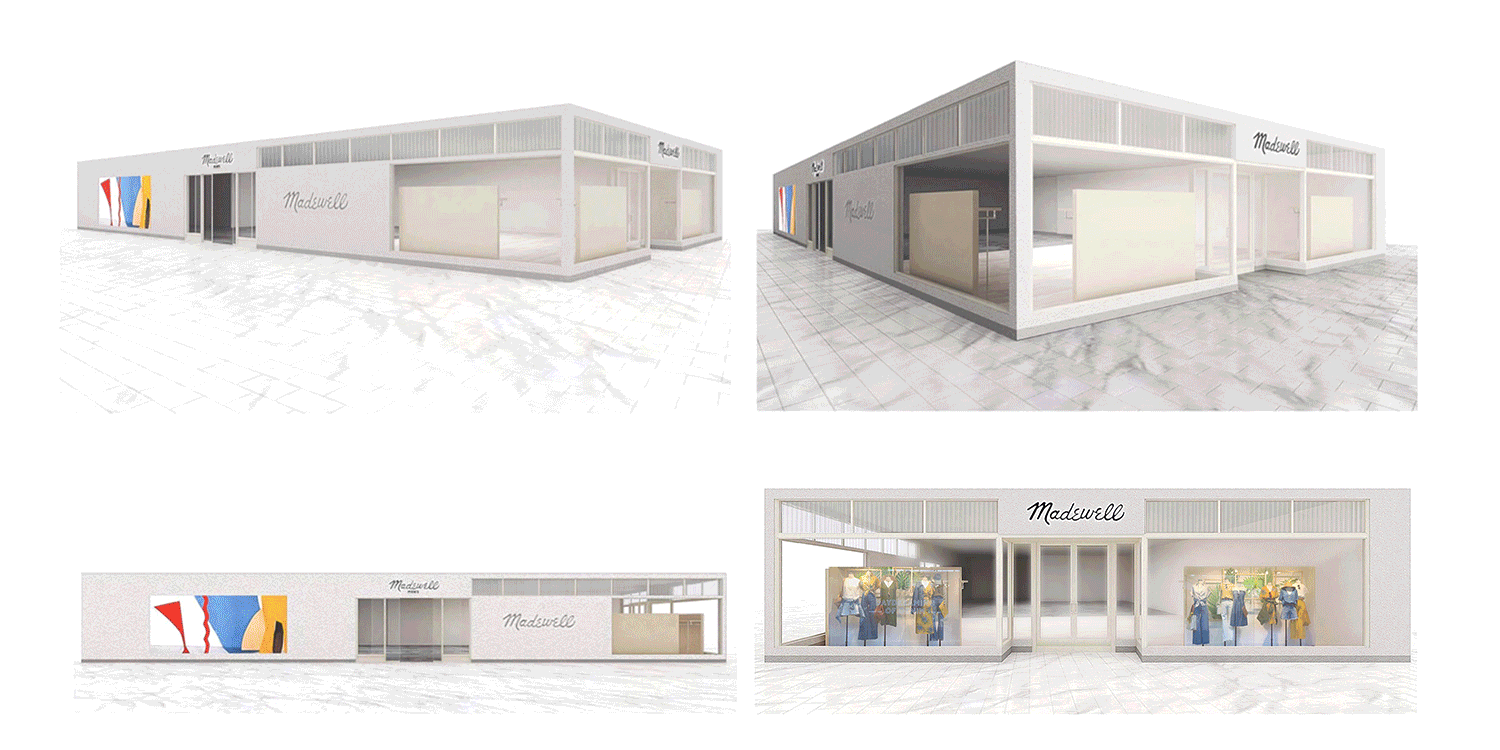 09 / Madewell Concept Store, Hudson Yards NYC, 2019
"In Yoga Pants Era, J. Crew's Madewell Finds Strength in Denim" - Bloomberg, 2019
"Madewell is for denim lovers - or basically anyone who appreciates timeless designs that put you at ease." - Joyce Lee, head designer.
Bloomberg
Fashion United
Fast Company
Glossy
Evening Standard
The New York Times

Madewell, the casual solution to the J Crew Group's struggling namesake line, is plotting its methodical expansion as the once-stagnant American denim market has somewhat of a moment. Madewell's CEO's multi-pronged strategy has been working: Same-store sales spiked 22 percent in the fourth quarter (according to March 2019 reports). Those are strong numbers that would make most other retailers blush, including J. Crew, whose comparable sales for the namesake brand gained only 6 percent in the same period. Madewell is also beginning to represent a larger share of total sales at the closely held company. - Excerpt from Bloomberg.com, March 2019



The newest shops include the storefront Madewell launched in Hudson Yards, a $2 billion shopping center that opened in March 2019 on Manhattan's far west side. The concept store highlights all gender denim and a new look for the recently launched menswear category - two markets with room to grow. Catering to a predominantly Millennial and Gen Z base, the Hudson Yards store features an oversize selfie mural, digital kiosks, a mobile purchase pick-up counter, a recycling station, and denim embroidery and leather monogramming services for in-store personalization. Encouraging community participation, each store has a 'Hometown Heroes' zone which showcases curated merchandise made by local artists.

Credits: Madewell/ The J. Crew Group Inc., w/ Kristin Norris, SVP Creative
Architect of Record / Construction Documents: VMAD Architecture, NYC
Natalie Cheng, Strategist, Store Design + Creative Consultant, J. Crew Group
Role: Customer Flow + Zoning Diagrams, Storefront + Signage Development,
Retail Design for 15+ US locations, Custom Fixtures, 2D Drawings, 3D Oversight,
Color + Material Specs, Digital + Lighting Co-ordination, Visual Merchandising
010 / J. Crew, Brand Relaunch, 2018
J.Crew's campaign entitled the 'New Crew', revealed a re-launch strategy that repositions the stagnating apparel brand as an inclusive label with a diverse offering, while also taking the prepster favorite back to its roots. "Sizes and fits for everybody. Mood-lifting color, game-changing denim. Your forever favorites – with a twist." - Fashion Network, 2018
Ad Age
Ad Week
Bloomberg
CBS This Morning
Elle
Fashion Network
Vogue
For the first time in almost four years, J.Crew is seeing an increase in sales. The clothing retailer struggled with a sales slump for 15 consecutive quarters before it finally reported a one percent rise last quarter. At the helm of the brand is their new CEO, Jim Brett, who was hired last summer to turn the company around. The West Elm alum is now leading the relaunch of J.Crew on Monday with a range of prices and sizes "to reflect America and the diversity of America". - Excerpt from

CBS This MorningTV Interview, September 5, 2018

The relaunch intiative, "My Crew outfits your life" returns to the roots of the brand, repositioning denim as a central storyline. In the revamped store concept, Men's and Women's Denim Collections accompanied by backlit campaign graphics flank the entrance, next to the seasonal edits. An oversize video display creates a strong visual backdrop for the central POS + mobile purchase pick-up counter. The open plan with spatial connectivity between the Men's, Women's and Children's zones allows consumers to engage with the brand in a fluid manner. QR codes integrated into store displays facilitate the seamless online purchase of popular oversold products that are not available in-store. Strategically designed all Gender fitting rooms with adjacent seating areas optimize store flow and efficiency during peak sales seasons.

Credits: The J Crew Group / Vanessa Holden, CMO w/ Kristin Norris, SVP Creative
Architect of Record / Construction Documents: Lalire March Architects, NYC
Natalie Cheng, Strategist, Store Design + Creative Consultant, J. Crew Group
Role:
Customer Flow + Zoning, Retail Design for 12+ locations, 2D CAD drawings,
3D oversight, Fixture Design, Specs., Architectural, Digital + Lighting Co-ordination

011 / Chanel NYC Projects, 2018, 2013
With increasing competition from specialized retailers like Sephora and Ulta, as well as the Internet, several New York City department stores have, perhaps necessarily, decided to give their areas dedicated to cosmetics, skin care and fragrances a makeover. At its Fifth Avenue flagship, Saks has redecorated the fragrance section of the ground floor, installing open-plan counters that encourage customers to spritz themselves. - New York Times, 2013
New York Times / Saks
New York Times / Atelier
CN Traveller
Forbes
Hypebae
Nylon
Paper
WWD
The first Chanel fragrance, Chanel No. 5, was launched in 1921, and like other early Chanel fragrances (Chanel no. 22, Bois des Iles, Gardenia and Cuir de Russie) was created by perfumer Ernest Beaux. Various apocryphal stories surround the creation of Chanel No. 5, including the well-known tale that the final formula was the result of an error on the part of Beaux's assistant, who mistakenly increased the intended amount of aldehydes. Regardless, No. 5 was a huge seller and became one of the world's best known perfumes. - Excerpt from nstperfume.com
Credits: Chanel USA Inc, w/ Paris HQ, Confidential Agency
Natalie Cheng, Consultant / Alta Architecture P.C., NYC
Role: Concept Development based on HQ guidelines,
2D CAD drawings, 3D Oversight, Detailed Fixture Design,
Millwork Drawings, VM Support, Project Management
012 / Espoir Cosmetics Concept Store, Seoul, 2016
For a Cosmetics concept store in Seoul, ALTA Architecture pays tribute to the fashion show catwalk & backstage zone. The eSpoir shop is situated on Gagnam-daero, a busy commercial street that is home to many Global Brands. An illuminated central catwalk creates symmetry, and forms a main axis that defines movement through the 75 square meter space.
Retail Design Blog
VSMD Magazine

Black Industrial pipe fittings create a flexible and modular fixture system which can be deployed in hanging, wall mounted, or rolling table configurations. At the end of the catwalk, a seamless LED video animation adds a sense of theatrics, and draws curious passers-by into the Store. The LED screen provides a digital canvas to showcase seasonal campaigns & new launches.



Each Fixture has mirrors, a changeable magnetic graphics board, and generous drawer space for product storage. Strategically placed mirrors draw in natural light from the street, and allow customers to self-test the products at standing height. In addition to the pragmatic function, the mirrors alter the viewer's experience at times by fracturing and expanding the perception of space. Beyond the open sales floor, the program called for a small Make-Up Artist Studio and a semi-private room for consultations. The Storefront and adjacent mirrored interior wall reflect the dynamic pedestrian and traffic patterns of the street beyond, and enable customers to catch a glimpse of their makeover on the way out. - Excerpt from VMSD Magazine, October 2018

Credits: Alta Architecture P.C. (Concept)
Natalie Cheng, Founder, Alta Architecture P.C., New York City
Role: Creative Direction / Concept, 2D Drawings, 3D Oversight,
Fixtures, Color, Material + Furniture Specs., Visual Merchandising,
Produced Client Design Manual + Roll-Out Handbook for Brand Use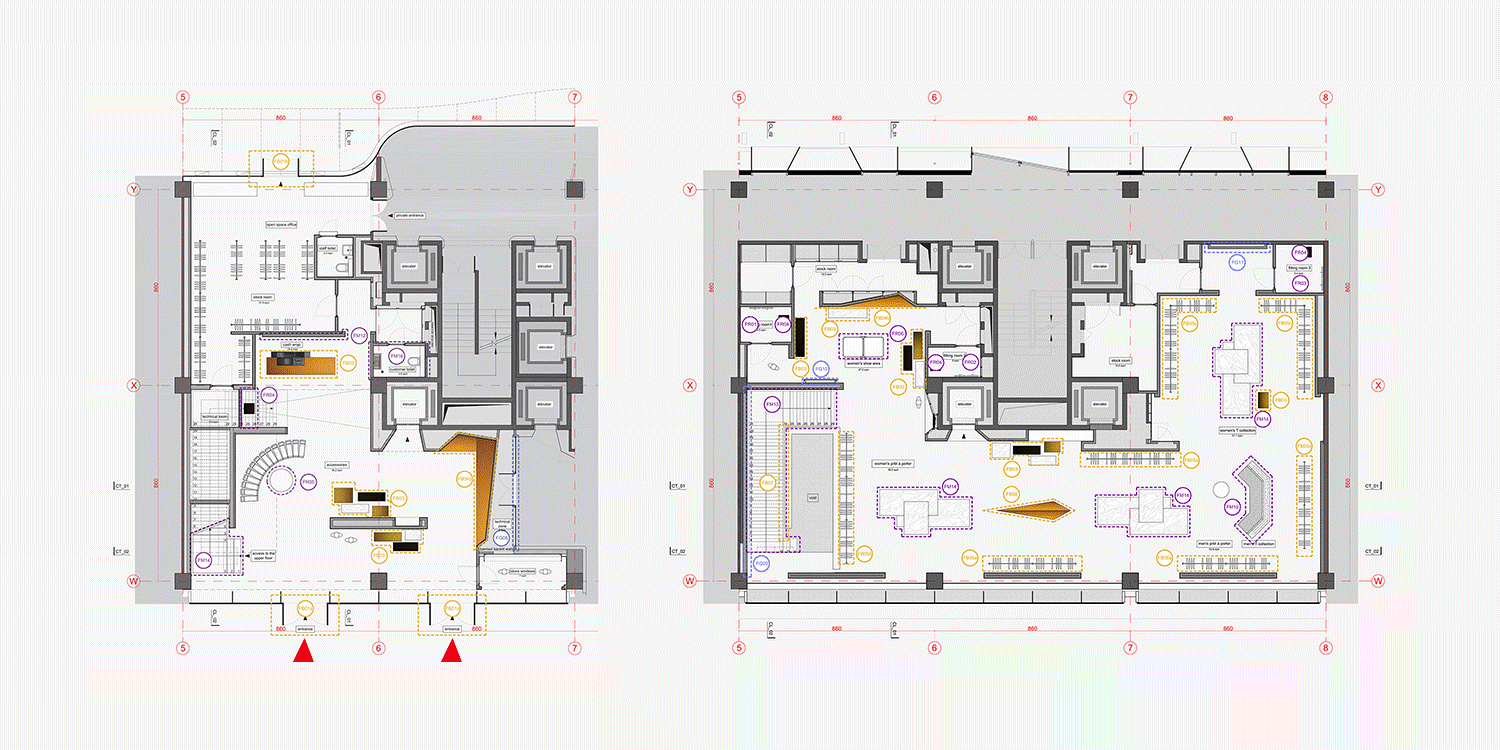 013 / Alexander Wang Beijing Sanlitun Store, 2012
The Beijing store measures 565 square meters spread over two floors of a modern structure in Sanlitun Village, the Chinese capital's nucleus of high-end lifestyle. The design of the retail space was a collaboration between Wang's New York City Headquarters and the Paris-based architect Joseph Dirand.
Video
Hypebeast / Beijing
Hypebeast / Opening
Retail Design Blog
Vogue Italia
Vogue
WWD

The new store carries the brand's entire men's + women's collections in addition to the recently launched objects collection. The design adheres to the New York flagship store's minimalist spirit, employing raw materials such as plaster, marble and bronze to create monolithic surfaces and sculptural volumes. Upon entering, shoppers are greeted by a monolithic marble wall bearing the resemblance to a rorschach inkblot test.



Marble reappears in the central staircase positioned between a polished bronze and mirrored wall. Upstairs, a mirrored bronze sculptural prism bisects the sales floor, framed by angular walls with bronze shelving. Apart from the black 1950s vintage de Sede sofa on the ground level, all of the furniture and fixtures are custom made. Custom pieces include the marble infinity display tables framed with blackened bronze, the bronze hanging fixtures, the concrete sofa with goat hair, and the leather ottomans. - Excerpt from Retail Design Blog, May 31, 2012

Credits: Joseph Dirand Architecture, Paris (Concept Design)
Natalie Cheng, In-House Architect, Alexander Wang Inc., NYC
Role: Plannning + Design Logistics, Fixture Detail Development,
Sourcing, BOH Layout, Project Management, Budget Review
014 / YSL Beauté, North America, 2012 - 2013
Macys Herald Square occupies a singular place in the history of American retail. It's one of the biggest stores in the world. It takes up nearly an entire block. It gets around 20M visitors a year and has an estimated $1 billion in annual sales.
New York Times
WWD
Macy's Herald Square has been undergoing a 4-year, $400 million luxury makeover. It is catering more to shoppers with greater profit potential - including foreign tourists interested in luxury brands. The cosmetics department on the main floors is among those that have been given an opulent makeover. - Excerpt from the New York Times, November 1, 2014





The YSL architectural identity is a homage to the elegant, intense and mysterious personality of the couturier. A clean structured black box from the outside, a rich and intricate construction on the inside. Asymmetries, intersections, articulated lines compose this complex and yet clean design, a memory of Yves Saint Laurent's rich persona. - Noe Duchaufour Lawrance, Global Brand Concept Designer
Credits: YSL Beauté, a division of L'Oréal Luxe USA
Natalie Cheng, AVP, Store Design + Construction, L'Oréal


Role: Strategy, Design + VM, 2D CAD Drawings, 3D Oversight,


Budget Review, Project Management, Retailer Co-ordination
015 / Giorgio Armani Beauty, North America, 2012 - 2013
"Elegance is not about being noticed, it's about being remembered." - Giorgio Armani
From 2012 - 2013, an ambitious expansion for Armani's wholesale beauty & fragrance business took place across North America. Notable initiatives included new modular tester units, open sell wall bays, reconfigured gondolas, and an updated flagship 'shop-in-shop concept'. The US team worked closely with the Paris headquarters to adapt the new design concept to suit the specific requirements of the regional market. Shop installations were completed at Bloomingdales, Neiman Marcus, Nordstrom, Saks Fifth Avenue, and Sephora nationwide.
Credits: Giorgio Armani Beauty, a division of L'Oréal Luxe USA
Natalie Cheng, AVP, Store Design + Construction, L'Oréal


Role:
Strategy, Design + VM, 2D CAD Drawings, 3D Oversight,
Budget Review, Project Management, Retailer Co-ordination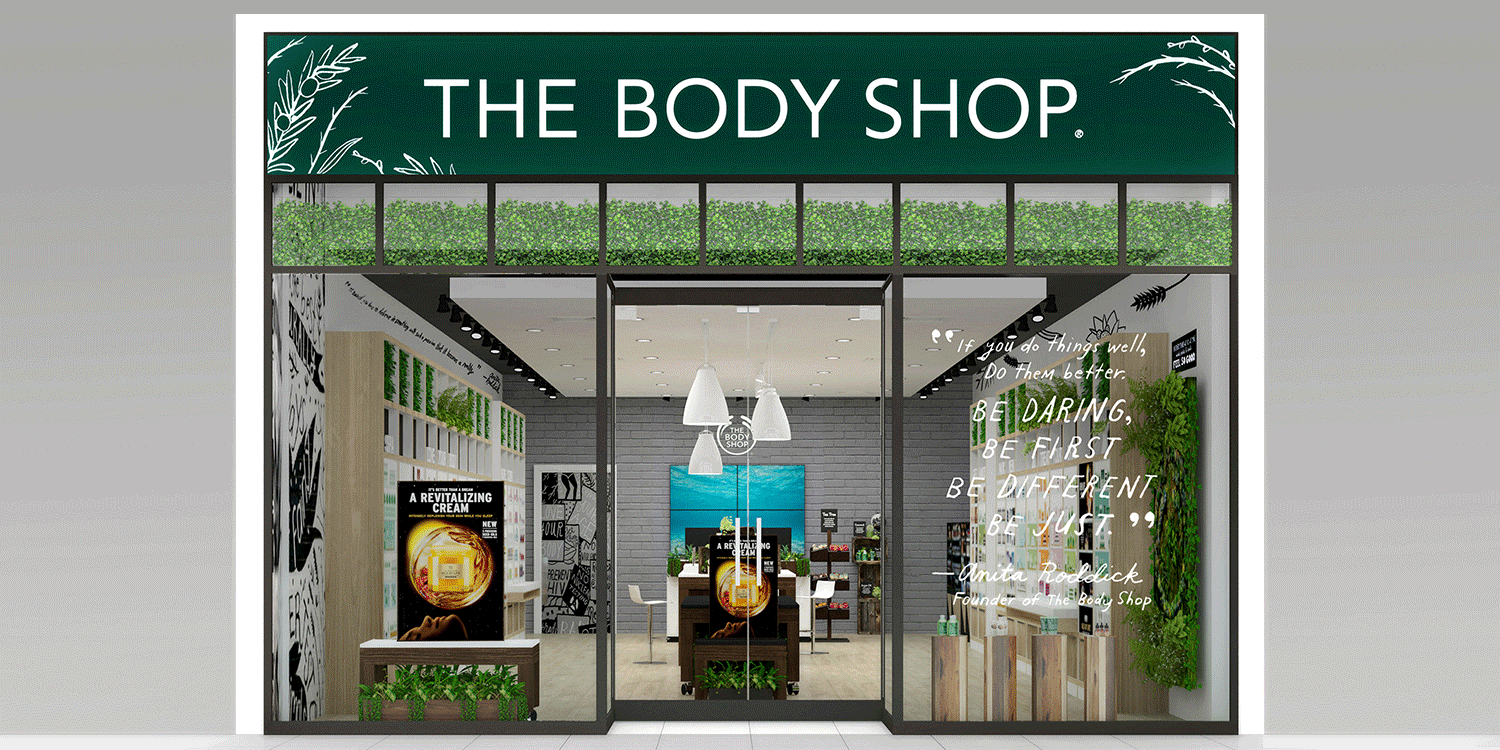 016 / The Body Shop, Brand Relaunch, 2015 - 2016
A new kind of consumer has emerged, one with different expectations, and digital is a completely new game. In 2016, The Body Shop was re-launched ahead of its 40th anniversary to attract a new generation of consumers. The updated tag line Enrich Not Exploit, amplifies the Founder's mission. Aligned with Millennial and Gen Z brand values, The Body Shop espouses natural ingredients, ethical principles, environmental awareness, efficacy, and value relative to price. - WWD, 2015
Brandwatch
Cosmetics Business
Guardian / Relaunch
Guardian / Sale
Evening Standard
WWD

The Body Shop is a British cosmetics and skin care company founded in 1976 by Anita Roddick. With a range of over 1,000 products, the brand is sold in 2,500 franchised stores, in over 60 countries. In 2006, The Body Shop agreed to a £652.3 million takeover by L'Oréal. The Brand relaunch initiative from 2015-2016 included an e-commerce overhaul, new identity and packaging systems, and store renovations with in-store digital upgrades. In-store activations amplified the brand's mission using interactive ingedient displays, fair trade video narratives, signage with the Founder's quotes, and recycling & product refill stations. In 2017, a year after the Brand relaunch, the Brazilian cosmetics group Natura acquired The Body Shop from L'Oréal, which had owned the brand for over a decade.

Following the death of The Body Shop's founder in 2007, Prime Minister Gordon Brown paid tribute to Dame Anita, calling her "one of the country's true pioneers" and an "inspiration" to businesswomen. He said: "She campaigned for green issues for many years before it became fashionable to do so and inspired millions to the cause by bringing sustainable products to a mass market. - Excerpt from Wikipedia

Credits: The Body Shop, a division of L'Oréal USA


Natalie Cheng, Consultant / Alta Architecture P.C., New York City
Role: Strategy, Concepts, Store Design, 2D drawings, 3D Oversight,
In-Store Digital + Video Integration, Visual Merchandising Support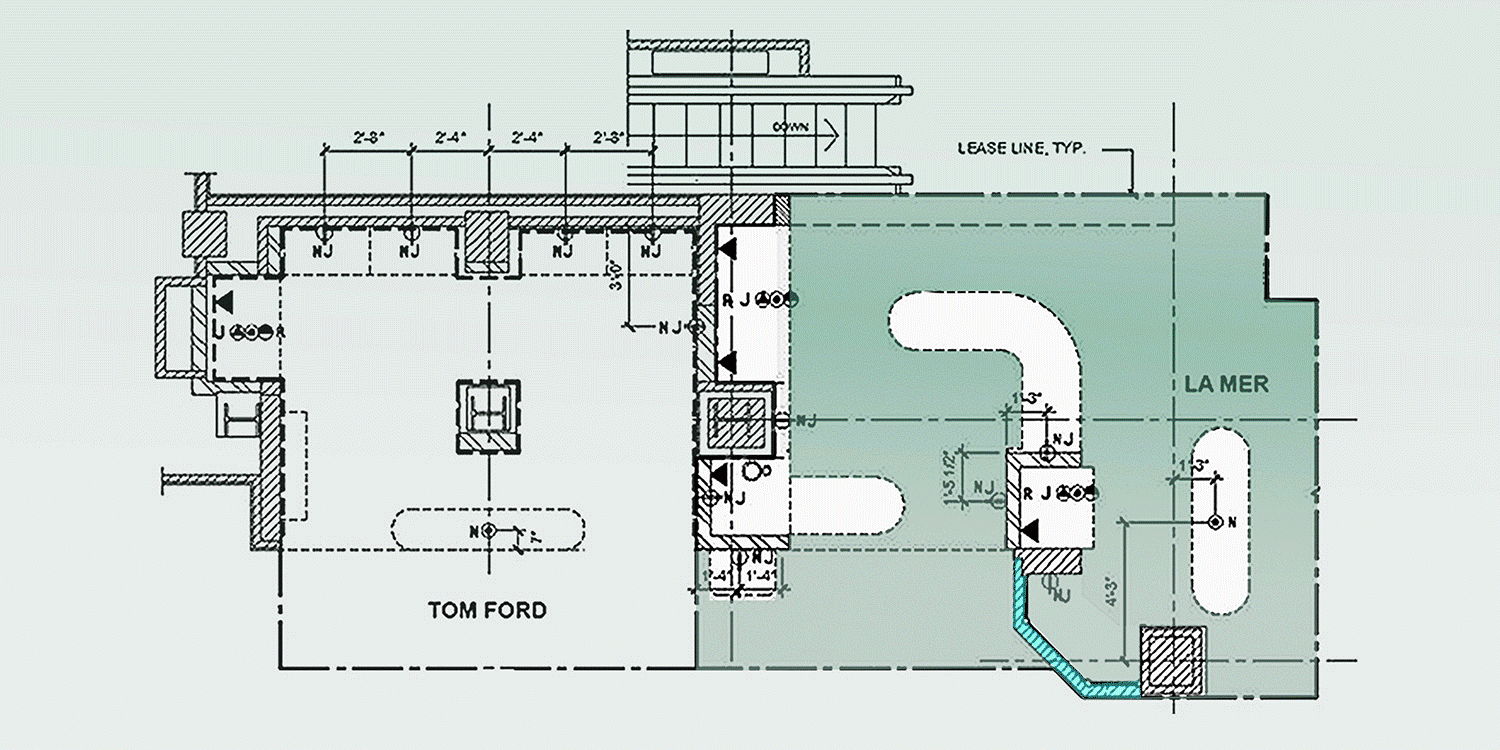 017 / La Mer, Bergdorf & Saks NYC, APAC, 2010 - 2011
Through the use of backlit onyx, wave wood panels, automotive paint, glass & stainless steel, the design palette references both nature and modern science. The aquarium at selected flagship locations alludes to the Ocean, the origin of La Mer's essential ingredients. Further inspiration was drawn from the vision of Stanley Kubrick's 2001: A Space Odyssey.
Bergdorf Goodman Inc. is a luxury department store based on Fifth Avenue in Midtown Manhattan, New York City. The company was founded in 1899 by Herman Bergdorf and was later owned and managed by Edwin Goodman, and later his son, Andrew Goodman. Today, Bergdorf Goodman operates from two stores situated across the street from each other at Fifth Avenue between 57th Street and 58th Streets. The Store has an exalted status within pop-culture, having served as a prominent backdrop in Hollywood films ranging from 1953's

How to Marry a Millionaire

to the 2000's

Sex & The City

franchise. – Edited, excerpt from Wikipedia



Credits: Est
é
e Lauder Inc, New York City

Natalie Cheng, Director, Global Store Design, La Mer
Role:
Strategy, Product Tester Design, Fixture Design,
2D CAD Drawings, 3D Oversight,
Project Management,
Budgeting, Retailer and Construction Co-ordination
If you want to go fast, go alone. If you want to go far, go together. - African Proverb

If everyone is moving forward together, then success takes care of itself. - Henry Ford

Find something you're passionate about and keep tremendously interested in it. - Julia Child

C. 2006 - 2022. All work on this site is copyright of the respective brands, clients and partner agencies (see credits/ click on images in the main feed for details). PDF Portfolio with full team credits and additional projects available upon request. Many thanks to the visionary brands, open minded clients, synergistic colleagues, skillful collaborators and vendors who were instrumental to the work. - NC